P A R A D I S E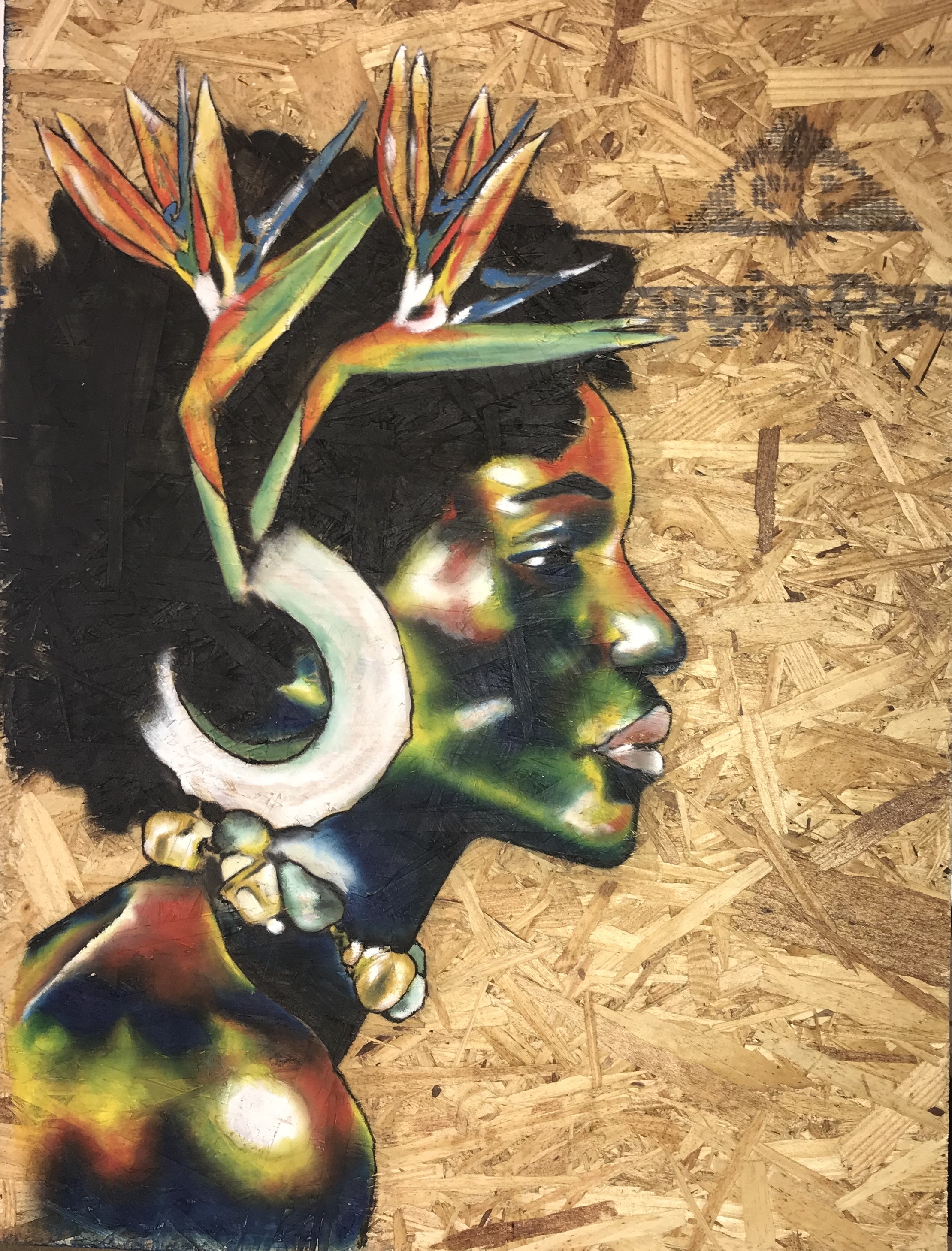 Paradise is not just a land formed location with unlimited resources and possibilities; it is also a state of mental harmony and logic. A place where the mind's eye and the physical world combine to create a tranquil moment of being. A moment that one's true self shows with both perfection and flaws. Where I can present myself without having to fear any shame. A place I can stand true in my beliefs and rise up to any occasion I deem fit. Representation of more than just the surface values of dreamlike surrounds and effortless beauty; but it is the reflection of my mind, body, and soul. A reflection of my inner thoughts and purpose. Here my creative mind is able to live in a space that thrives off of my purpose and drive to constantly challenge itself.
By using this paradise space, I am able to further deepen my own artist understanding of self-awareness as a creator. In this space, I am able to dig deeper into defining what I want to present to the world as a reflection of myself. A paradise does not always have to have just one home or definition. It can be something that is forever evolving and changing in its purpose and representation. Just like evolution I see the state of "Paradise" to be something that can both spark moments of creativity, as well as, lay down more of a foundation to a pre-existing idea of what a paradise can be.
I've decided to have an open conversation with my oil paints, paint brushes, and a wooden canvas. Turning what I have seen as the standard representation of paradise in landscape form into my own depiction. In my art, paradise takes the form of a woman. Turning a fictional idea of a location into a physical frame of artwork, bring together all four elements of life. From the earth, the woman wears the stones of many colors around her neck; representing the many textures of earth's evolution. From the sea she has the morning and afternoon dew of water on her skin, highlighting her bone structure and natural features. From the passing of fire comes the rebirth of nature's bird plant with the ability to survive in the warmest of climates; represented with the birds of paradise gracefully placed in her hair like a royal headpiece of honor. These flowers surround her hair as a remembrance of rebirth, as well as, strengthen. And from the wind, grasping the tips of her coiled hair as she moves forward conquering each step she takes. Embodying creativity and unlimited possibilities, with a sprinkle of chance and destiny.
As she looks out into the far distance, she is reminded of her own journey and how far she has come. Taking the time which we often forget to do to reflect on her challenges, as well as, her accomplishments. She knows that she would not be the woman she is in this very moment if it weren't for both those high moments and lows. Fully embrace the woman that she is today and seeing it as an encouragement to keep growing, discovering and challenging herself. No journey is ever conquered in one day, nor is it too grand than what you set your mind to.
Becoming a thinker of sorts; a philosopher of others; she is who I see myself. She herself is paradise and has never forgotten who she is and where she is meant to go. She is a woman of little words but grand actions; a maker of her own destiny, a maker of her own paradise.